Posted by:




Category:


macOS Games, MacOS

macOS Games, MacOS

System:




macOS 10.12 or later

Price:


USD

0

Download:


154
Game Carrion for macbook is a strange horror game that turns gamers into a bloodthirsty mutant monster that hunts humans. Let's learn more about Carrion!
I. Carrion Plot
In the game, you play as an alien captured by humans for research. You successfully break the glass jar that locked you and scour the entire place to exact revenge on humanity after much effort and while the research staff is distracted.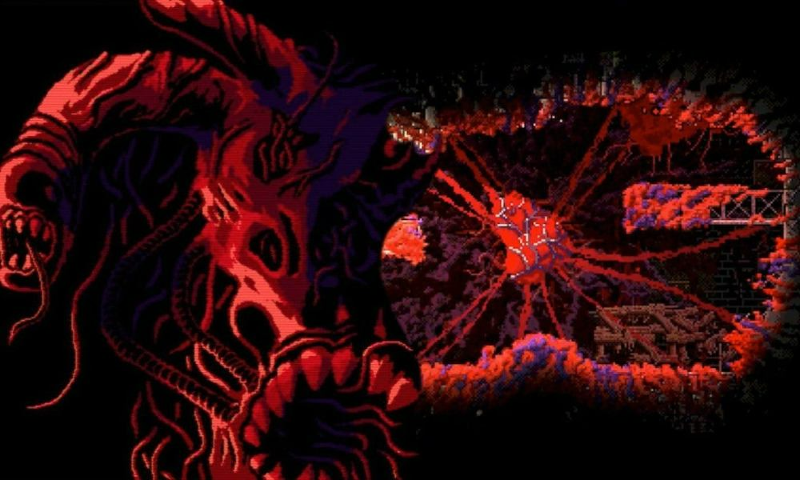 II. Gameplay Carrion
1. Gameplay
Unlike many horror games, Carrion for macbook is described as a "reverse horror game," where the player controls a monster with tentacles that stalks everywhere and kills people. The more people you eat, the bigger the monster's body, new skills, and health bar.
Each level is divided into many small segments that are linked together, and frequently requires the player to open the way to the next area with their own flesh.This means that the game will have many puzzles and areas to solve.
2. Mission
The ultimate goal of the monster is to escape the trap of humans who want to capture it and set out on the path to world destruction.
3. The protagonist
In the game, the story will revolve around an alien monster that has a grudge against humans. This monster has many tentacles, sharp teeth, and a bright red color, and cannibalism will help it become bigger and stronger.
4. Skills
To be strong enough to deal with humans, monsters have a number of support and development skills. These skills are quite diverse: armor to reduce damage; hooks to reach more distant objects; the ability to control the spirits of people around; stealth to pass the camera;…
5. Enemies
Your enemies, besides you, are all things that can move: weak scientists with shotguns, guards with guns, and even robots with powerful machine guns.
You can try play: Download Game Radio Commander Complete Edition GOG for macOS
For weak scientists, you can easily rush to bite, but guards with shielded weapons will be difficult to attack directly. Therefore, depending on the object of the confrontation, there will be different ways of handling it that need your attention.
Graphics and Sound
1. Graphics
Although the game is in the style of 2D pixel art (Pixel Art), the details are still beautiful, with the monster's movements being very sticky and flexible. The murder animations are very gory and brutal; this is a true horror game.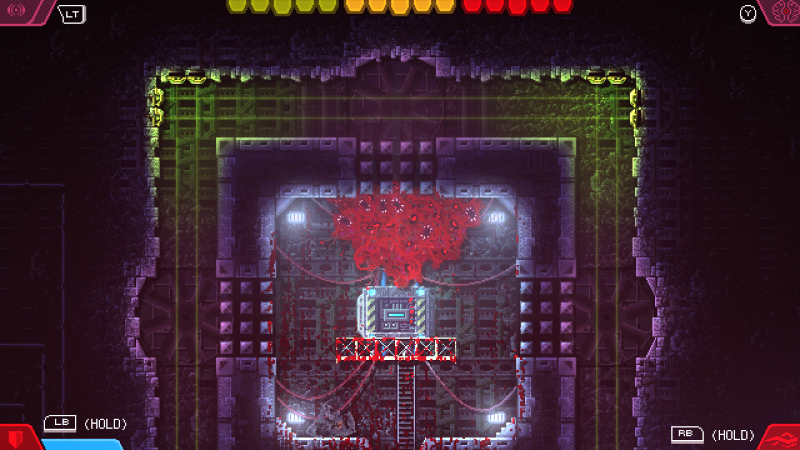 2. Sound
The sound is also great when the monster's slurping sounds and the desperate screams of its victims are very real, making the player both disgusted by the monster and satisfied when impersonating one. Monsters love to kill.
Minimum configuration CARRION
Windows
Operating System: Windows 7 SP1 (64-bit)
Processors with two cores
RAM memory: 1024 MB
Graphics: OpenGL 3.0
Storage: 500 MB of available space

MacOS
Operating System: OS X 10.12+ (64-bit)
Processors with two cores
RAM memory: 1024 MB
Graphics: OpenGL 3.0
Storage: 500 MB of available space
Hopefully, through this article, you have learned more about CARRION, a new "reverse" horror product. If you are interested in Carrion, leave a comment and share it with your friends.
You can download more great games for macOS here: Best game for macOS